Maze of a Zebra amongst the stripes, by Yonatan Frimer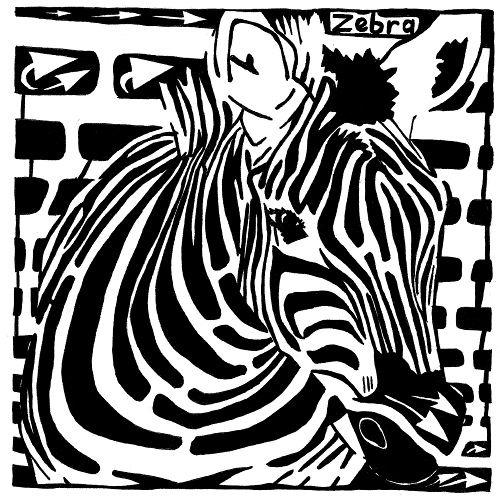 Maze of a shy zebra with his stripes against other stripes. Entrance of the maze is in the upper left corner and exit of the maze is near his mouth in the lower right corner.
Click for Maze Solution of Z is for Zebra Maze

Maze of deer caught in the headlights

Maze of a deer caught in the headlights. Optical illusion psychedelic effects are caused by perpendicular lines to represent the shape of a deer. Causes the image to process in the brain longer and more memorable maze.
We invite you to also visit some of these links to check out some more mazes: